Our contri­bution. Your call
As a partner constantly looking for new ways and means for companies to develop, we look beyond common boundaries. By doing so, we not only focus on you and your strengths but also on your stakeholders' needs and wishes. Based on this knowledge, we drive your business model forward to improve people's everyday lives.
OPEN MINDSET
"Courage to challenge the status quo."
OPEN MINDSET
The world keeps changing and so should we. Instead of retaining old conventions, we're constantly looking out for relevant trends, to be able to embrace opportunities or adapt to new challenges. We do not see change as a value itself but are convinced that the status quo needs to be challenged continuously.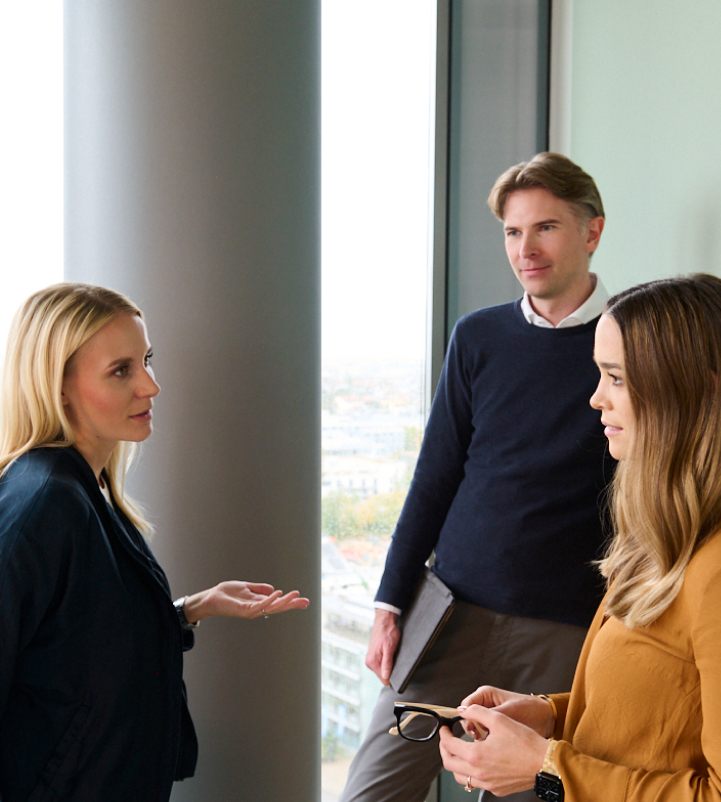 NO BULLSHIT
"We don't make promises we can't keep."
NO BULLSHIT
We believe in results, not stories. So, we are the kind of partner who speaks his/her mind, in good as well as bad times. We strive for honesty, transparency and keeping our promises. And we can do that, because we are fully aware of our strengths and weaknesses, our experience, as well as the strengths of our network and how we can utilize all of that for our joint success.
RESPONSIBILITY IN ACTION
"Acting responsibly is the benchmark for our actions."
RESPONSIBILITY IN ACTION
We see responsibility as an opportunity to co-create the world of tomorrow. And we're determined to take this chance. Through our contribution we want to demonstrate that sustainable solutions, business values and success can be complementary. Therefore, we act according to our principal goal to "Create, Sustain & Share Value".
RELATIONSHIP MATTERS
"Growing together as partners."
RELATIONSHIP MATTERS
For us partnership is not a relationship status, it's an attitude. An attitude, based on a common mindset that supports a collaborative process. Because we believe in the potential of shared knowledge. To foster this collaboration, we aim to build relationships all across our ecosystem.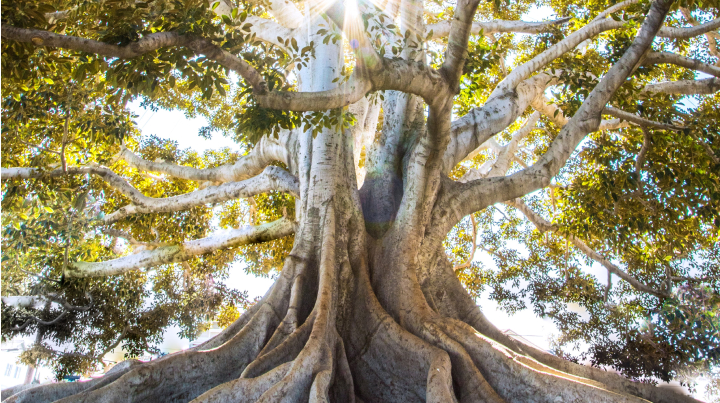 EMPOWERED PEOPLE
"Unfold the full potential that lies in an organization."
EMPOWERED PEOPLE
We share the opinion that in a world of growing complexity, a single person or leader cannot be as strong and successful as a complementary and diverse team. Therefore, we encourage our people to contribute, take responsibility and ownership and leave their footprint.
As Tengelmann has been supporting start-ups since 1867, we have established a deeply rooted network – that you can profit from every step of your way.
Our Team / Holding:
Internally, we aim to support you in answering relevant strategic questions along your growth path e.g. international expansion, ESG, people development, financing needs.
Portfolio:
Our portfolio is our network, covering nearly all relevant questions in each growth stage. We provide you with expert knowledge from companies in all kinds of sizes & stages.
External network:
We are constantly working with a broad range of experts and advisors from different areas including strategy, legal, M&A / finance, IT, HR and many more. And of course, we are always happy to establish connections meeting your needs and requirements